Private Spa Suite
Premium
Private Spa Suite
Premium
Private Spa Suite Premium
Walk in and breathe out! As soon as you set foot in your Private Suite at Geinberg5 – you're at ease. Sophisticated furniture, exquisite fabrics and enchanting details lend each suite its own elegant flair. 114 m² of living space include a bedroom and a spacious lounge area with an open fireplace!
One special feature of the Private Spa Suite Premium is the 25 m² spa area. Guests enjoy seamless relaxation at their own pace, the only interruptions coming as the butler arrives with the requested bottle of champagne, or to serve a romantic candlelit dinner.
And finally, as you stride across your 40 m² patio with an aerated outdoor hot tub and gaze from your private pier across the natural bathing pond, you know:
This is where I want to be!
40 m² patio with an outdoor hot tub, tropical rainfall shower and 2 relaxing sun loungers by the natural bathing pond with your own private access point.
bathtub
steam bath
rain shower
natural bathing pond
with your own private access point.
114 m² total area
25 m² SPA
40 m² terrace
25 m² spa area with a Finnish sauna, steam bath & bubbling hot tub.
With luxury and comfort -
Privacy at the highest level
Living room with a separate dining area and an open fireplace, minibar and espresso machine.
Choose between 1 or 2 bedrooms, down or silk bed covers, and 9 types of pillow to ensure you enjoy the most comfortable slumber imaginable.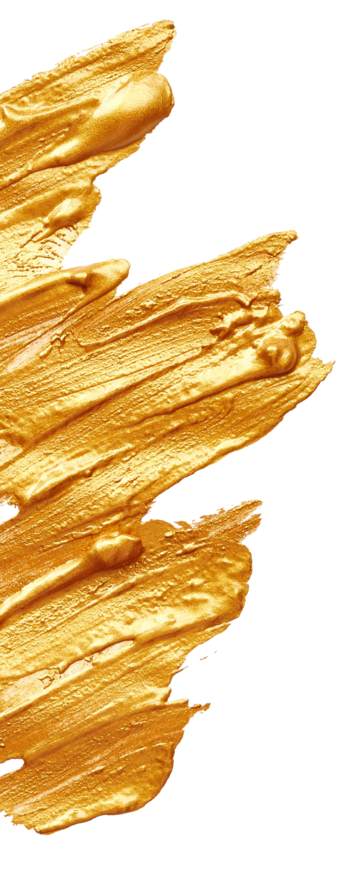 Inclusive services
Every imaginable luxury? That's Geinberg5!
Guests can look forward to ultra-modern fittings, furnishings and conveniences. The centrepiece of each dwelling is the private spa area, featuring a free-standing bathtub, a Finnish sauna, steam bath, outdoor aerated hot tub and an open fire. The Private Butler Service ensures the enjoyment of seamless attention and absolute discretion, without ever having to actually leave the accommodation. Enjoy à la carte cuisine, massages and beauty treatments, the crowning glory being time spent in the Oriental baths and hammam area; an experience to be enjoyed with all the senses!
CHECK-IN: Private Spa suites and villas are available from 15:00. Guests arriving earlier, before the suite/villa is ready to be occupied, can spend time in the Private Spa and Oriental World with Hammam – free of charge.

CHECK-OUT: On the day of departure the Private Spa suite or villa can be occupied until 11:00. If a suite or villa has not been booked for the following period by new guests, we will gladly arrange for you to leave later at no charge. The Private Spa and the extensive Oriental World can be enjoyed throughout the entire day of departure.
Overnight accommodation in a Private Spa suite or villa

Breakfast from 07:30 – 15:00 in the 2-toque Geinberg5 restaurant and until 18:00 in your Private Spa suite or villa

Private Butler Service around the clock with a Mercedes e-car transport service within the grounds of the resort ​​​

Admission to the exclusive Private Spa area. Relaxation area with broad, sweeping views, a spacious Spa lounge, rooftop garden with a Finnish sauna, and outdoor sunbathing areas
Admission to the Oriental World: Hammam beneath a star dome, marble podium, seraglio bath, arcade courtyard and CHAI Oriental tea bar with exotic teas, fresh and dried fruit
Admission to the entire wellness area at Spa Resort Geinberg: Thermal baths centre with 5 pools and a total of 3000m² of water surfaces, a Caribbean lagoon with a sandy beach, a new Caribbean sauna world with 11 theme saunas and a steam bath, a 450m² fitness centre with Technogym equipment, a Sports & Soul center with 2 indoor tennis courts and 2 outdoor clay courts
Fluffy bath robes, bath towels and slippers for your stay
Choose between down or silk bed covers and from 9 types of pillow for completely optimised comfort during the night
Second cleaning in the evening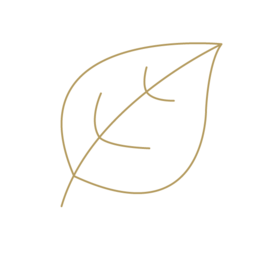 Green

Geinberg

With us you reside greener! Before you arrive at the Geinberg5 Private Spa Villas, we have already offset your carbon footprint.
Private Butler Service
Light up your open fire, enjoy a bottle of champagne in the aerated hot tub, have the chauffeur drive you to the Geinberg⁵ restaurant – or relax in your Private Spa. Let the butler take care of the details! All you have to do is take it easy and savour your holiday.
Geinberg⁵ Restaurant
The award-winning Geinberg⁵ restaurant is the central culinary pillar of Geinberg5. Indulge in wonderful culinary delights on a spacious patio at the edge of the lily pond, and allow our sommelier to choose the perfect wine accompaniment.
Wellness & Spa
There are no limits to your Wellness and Spa relaxation at Geinberg⁵. As well as the en-suite spa facilities, there is also the exclusive Private Spa area, an Oriental World Turkish bath, a hammam amenity, and the Spa Resort Geinberg.
Wellness & Spa
A wonderful holiday of
magical moments
Add-ons for your stay
single occupancy
20 % discount on the suite price for double occupancy
children
in the parents' bed up to 10 years free of charge,
G5 Baby Set Up (incl. cot, changing mat, high chair and baby food warmer): € 39,00 per child and night
€ 55,00 cleaning fee per night incl. dog bowls, dog bed, blanket as well as poop bags and dog snack
<br /> The prices for the Private Spa&nbsp;Suite Premium and Exclusive are starting prices in euros per person per night for double occupancy including statutory VAT, excluding local tax.<br /> Price changes are possible at any time without prior notice. When this price list is published, all previous ones lose their validity.
Private Spa Suite

Exclusive
Generous and elegant
Created around the upper natural swimming pond and with direct swimming access to the private spa. 145 m² total size, including 30 m² exclusive wellness area and 40 m² terrace.
---
Private Spa

Villa
Sophisticated and chic
In the only villa one dreams of greatness: on 300 m² it offers 2 bedrooms with a studio, a dining area for up to 6 people, 40 m² wellness area and 115 m² terrace.